How to navigate the search process for international expansion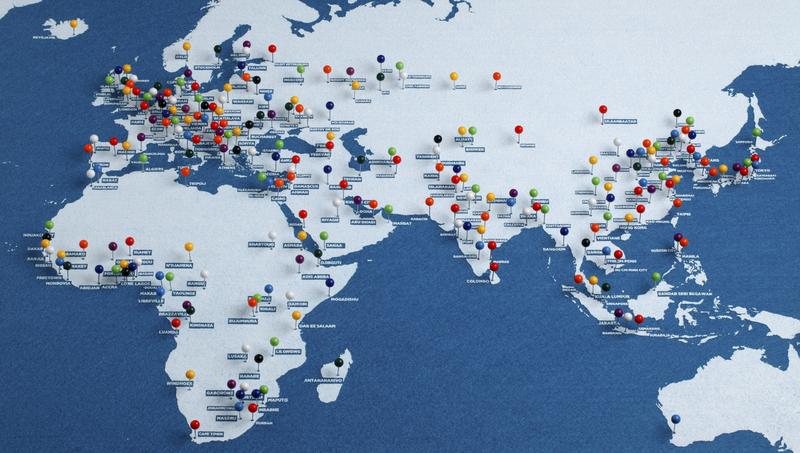 Multinational companies benefit from international collaboration, a global talent pool and access to innovation, while boosting trade and creating jobs across communities.
In addition, companies that expand internationally have the opportunity for faster growth by reaching new markets.
But with any growth come important decisions about tax and fiscal climates, workforce availability, infrastructure, quality of life and much more.
Executives are smart to consider the following points during their search for international expansion:
Worldwide Access and Infrastructure
The seemingly most obvious part of international expansion is location, location, location. In Europe, for example, there are pros and cons for all locations, from the islands and large countries dominating the coast to the smaller countries nestled between them. The Netherlands in particular provides easy access to Europe's 500 million consumers, partially because it's at the center of the three largest economies in Europe — Germany, the UK and France. Obviously, where a company ultimately decides to locate is crucial to its growth strategy.
Hand-in-hand with location is infrastructure. The way a country connects itself to trade partners of varying size and proximity can set it apart from competitors. Moving products with ease is a key component of business operations that can only be done successfully with an extensive network of roads, railways, seaports and airports. Companies such as Coca-Cola, Tommy Hilfiger, UPS, HP and IBM have all chosen to locate their logistics and distribution operations in the Netherlands. The country is ranked No. 2 in the world for overall logistics performance and is home to more European distribution centers than all other European countries combined.
Pro-Business Tools
Setting up your business abroad shouldn't be more difficult than necessary. With a competitive statutory corporate income tax rate in Europe — 20 percent on the first 200,000 euros and 25 percent for taxable profits exceeding 200,000 euros — the Dutch tax system has a number of attractive features for international companies, for example. When comparing tax structures it is important to find a country with a wide tax treaty network, special benefits for highly skilled expats, and clarity and certainty for the future in terms of taxation.
Robust Talent and the Business Community
Finding English-speaking talent abroad is at the top of the wish list for many U.S. companies. Beyond speaking the "language of business," many companies also hope to have multilingual employees that will further advance the company's markets. The Netherlands has a nearly nonexistent language barrier, with 90 percent of the population speaking English.
Beyond talent, companies must also consider what other businesses make up the local economy. Diversity is often important — just ask Fortune 500 companies like Cisco, Heinz, Nike, Boeing, Intel, Amgen and more, all operating alongside a number of small to mid-sized businesses and creative start-ups in the Netherlands.
Thriving Local Lifestyle
If you're going to expand your company abroad, there should be enthusiasm from your team about the growth. Even if only a fraction of your team will be moving abroad, it is imperative to make sure they will be happy, healthy and comfortable in a new environment. A thriving arts and culture scene, fresh food and welcoming neighborhoods should all be considered.
Commenting on the fashion company's new European headquarters in Amsterdam, Fred Gehring, CEO of Tommy Hilfger Group BV, captured the sentiments of many executives who have relocated to the Netherlands: "Everybody speaks English here and you can cycle to work. Expats feel at home here almost instantly."
Local education offerings are also an important factor of international expansion, whether for your employees to send their children to school or where to recruit talent. The Dutch higher education system — ranked No. 7 globally — is geared towards meeting the needs of today's businesses.
In the Netherlands alone, there are thousands of multinationals including Coca-Cola, Cargill, Dow, Danone, Huawei, LG Electronics, Netflix and more. The Netherlands Foreign Investment Agency is always ready to assist companies exploring their international options.
---
Jan-Emile van Rossum is executive director of the Netherlands Foreign Investment Agency for North America (NFIA). He oversees operations for the five NFIA offices throughout the U.S., which assist companies as they expand their operations into Europe with a strategic location in the Netherlands. Van Rossum graduated from the University of Utrecht and now resides in Washington, D.C. with his family.